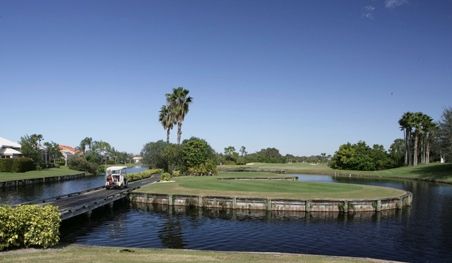 Pelican Pointe Golf and Country Club is known for golf, first and foremost. The Club prides its self on the golf experience. The courses are painstakingly maintained ensuring playing standards are consistent. Pelican Pointe is routinely rated as one of the finest facilities in the area and has been awarded the "Reader's Choice" award by residents in Sarasota County every year since 2001.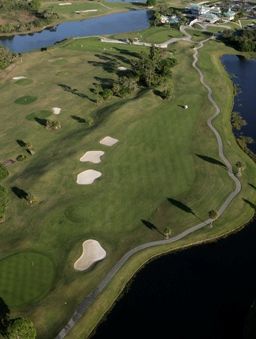 The 27 holes of championship golf were designed by Ted McAnlis. The original 18 holes of golf, the "Meadows" and "Preserve" nines were opened in 1995, with the "Hatchet-Creek" side debuting in 2002. Ranging from a gentle 5,326 yards to a "Tiger" style course at 7,182 yards, the different combinations of nines allows golfers to consistently play a variety of golf hole designs. The USGA golf course ratings vary from 66.9 to 74.5. Our regulars enjoy the tempting variety of golf and routinely play a different combination of courses. Wildlife, natural preserves and wetlands accent the day on the links. This is more than a game. Golf at Pelican Pointe is a lifestyle.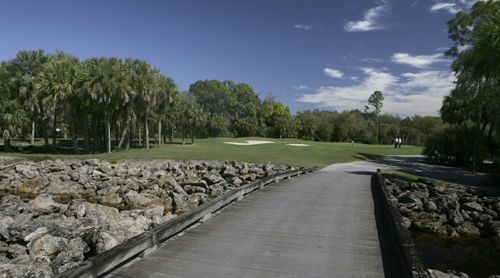 There are no parallel fairways at our Club and seldom do you see any golfers other than the ones playing on your hole. This is the type of experience you receive at Pelican Pointe. This type of privacy makes your day on the links just a little more enjoyable.

"Tee it Forward" has also been widely accepted by the membership.